No matter how long you've had your engineered hardwood flooring, they'll eventually need some attention. Engineered hardwood flooring cleaning can be a challenge for some people because of the sensitivity of the floor's material and the specialized cleaning products that must be used to avoid damaging the floors.
So, if you're lost when it comes to cleaning engineered hardwood floors, here are some pointers to help you out. We've put up a list of the most important things to keep in mind when cleaning.
What Do You Need to Know Before Buying Engineered Hardwood?
Technically speaking, engineered hardwood flooring consists of several layers of plywood that are bonded together by core boards and wood. This type of wood is resistant to warping, affordable, and has high-performance qualities like standing up to humidity and moisture that can last for many years.
In fact, there are many types of engineered hardwood that are available in the market such as birch, maple, red & white oak, walnut, cherry, brazilian cherry and bamboo. These species of wood will add a different touch to your house depending on the type of wood flooring that you will install and what suits your needs and budget.
Before you have engineered hardwood installed in your space, you need to take measurements of both the space and the proportions you want the planks to be.
Engineered hardwood is available in a variety of colors and plank thicknesses, ranging from 12.5 to 22 millimeters (1). The choice of color will depend essentially on the lighting of each room: if the room has enough natural lighting, it will be preferable if you get a dark color that will be less susceptible to fading in the light. Yet, if the room is not that bright, it will be much better if you get a light color to highlight it. It is also easy to install in any room including the kitchen, the living room, the basement and every other large space in your house. You can install it either by yourself or with the help of a professional in case you want to get better results and guidance on how to take care of your floors in the future.  

Tips To Consider In Cleaning Engineered Hardwood Floors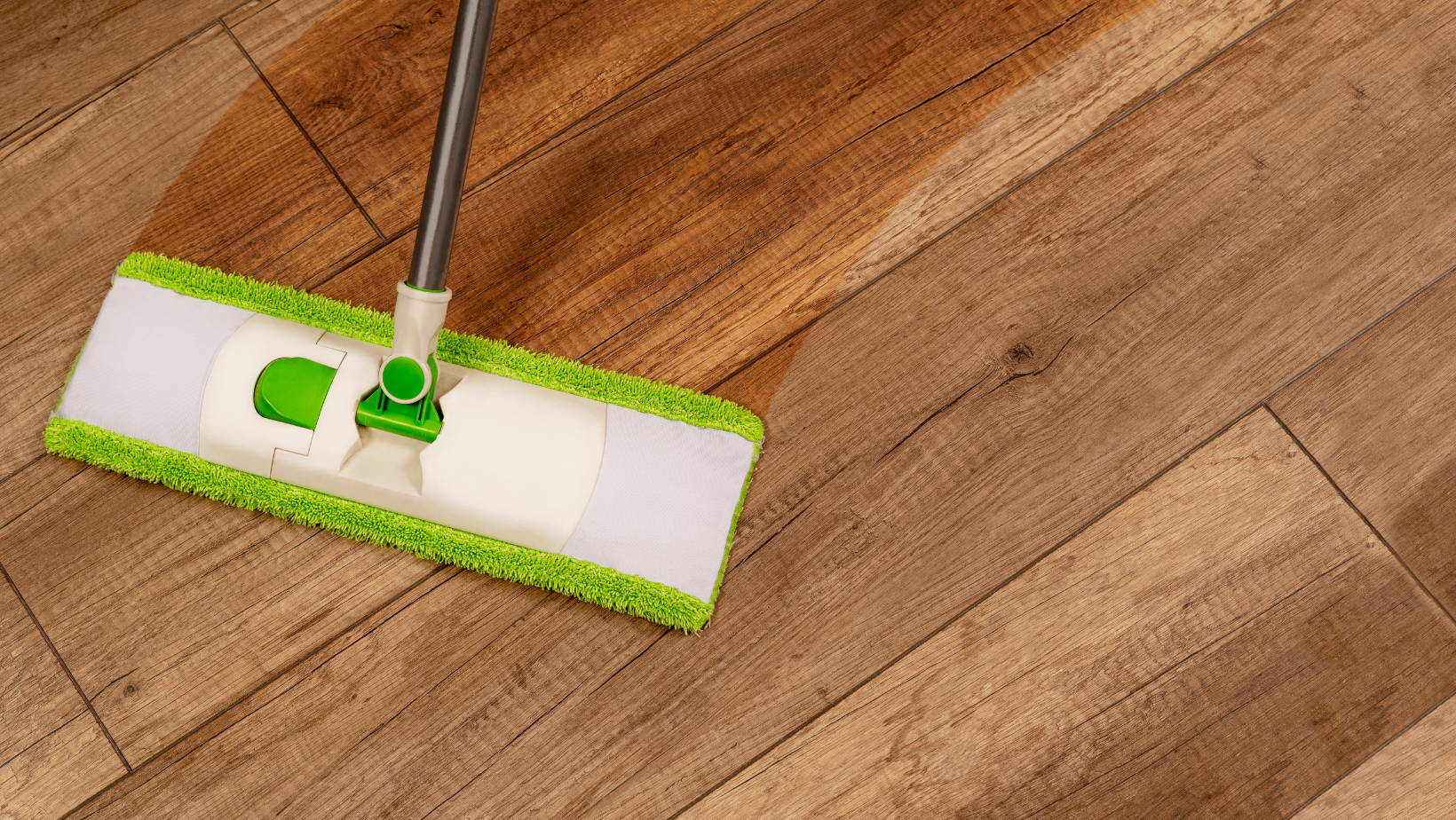 With time, engineered hardwood floors color changes because of dirt and dust and the foot traffic from everyday use. That's why it is highly recommended to have a regular cleaning and to take care of your floors.
1- Sweeping regularly :
Try to sweep regularly your floor at least 2 days per week using a microfiber or dust mop.
2- Mopping:
In this step, it is preferable to use a slightly damp mop and not a fully wet mop to remove the dirt and dust without damaging your floors.  
 
3- Deep cleaning :
Apart from the process of sweeping and mopping, deep cleaning is an essential step that you need to follow. Make sure to use the appropriate cleaning products like flooring disinfecting wipes and other engineered hardwood cleaning products.

4- Preventing dents and scratches :
Despite the fact that you can't completely prevent scratches on your hardwood floors, there are a few things you can do to minimize the damage:
Use a scratch concealer to get rid of the white lines that the scratches leave on the surface of the flooring. This will not only seal the damaged area, but will also protect the wood from further damage and prevent moisture from penetrating the wood.
5- Air drying :
Although this step is almost always neglected, it is absolutely crucial before letting foot traffic take place or else the floor will be dirty all over again.

Things To Avoid While Cleaning Engineered Hardwood Floors
Without any doubt care and maintenance are important to keep your engineered hardwood floors clean and shiny. Yet, you need to avoid doing some cleaning habits that will eventually damage your floors.

* Do not use harsh chemicals on your flooring because they will eventually ruin it.
* Do not use a mop with too much water when mopping, as this can cause the wood to warp or become damaged in other ways.
* Avoid using steam cleaners because it will direct too much moisture into the layers.
* Do not use ammonia, bleach, sandpaper or vinegar-based cleaners, as they might cause harm to the flooring and any sealer you've previously used. 
RELATED:
WHAT CAN I DO TO SALVAGE MY HARDWOOD FLOORING AFTER A FLOOD
In essence, getting engineered hardwood flooring is a genuine investment that can be made since it increases the value of your home thanks to its uniqueness, durability, and the aesthetic touch that it adds. However, cleaning engineered hardwood floors needs to be part of the commitment. That's why it's im portant to use the proper care and maintenance practices and avoid the improper cleaning habits that could harm your gorgeous hardwood floors for good.

From European white Oak to Douglas Fir engineered hardwood, we have a wide range of barnwood flooring for everyone. Do not hesitate to reach out to us for any further constructions and concerns regarding how to clean your engineered floors.