Salvaged wood is not only very elegant, but it's also a great way to bring natural beauty into your home in a sustainable manner. From accent walls and wood flooring to kitchen islands and outdoor planters, there are plenty of ways to use this versatile material to breathe new life into any space. Keep reading for 8 creative ways to implement reclaimed wood into your next home improvement project!
Salvaged Wood Accent Wall
A bedroom accent wall is a wonderfully inventive way of adding character and dimension to your space. Salvaged wood is a great choice for this home decor project, as it provides an amazing textural contrast and helps to add a touch of history to the room. Using salvaged wood for an accent wall in your bedroom can easily become a conversation starter, as it looks exceptionally stylish in modern interiors.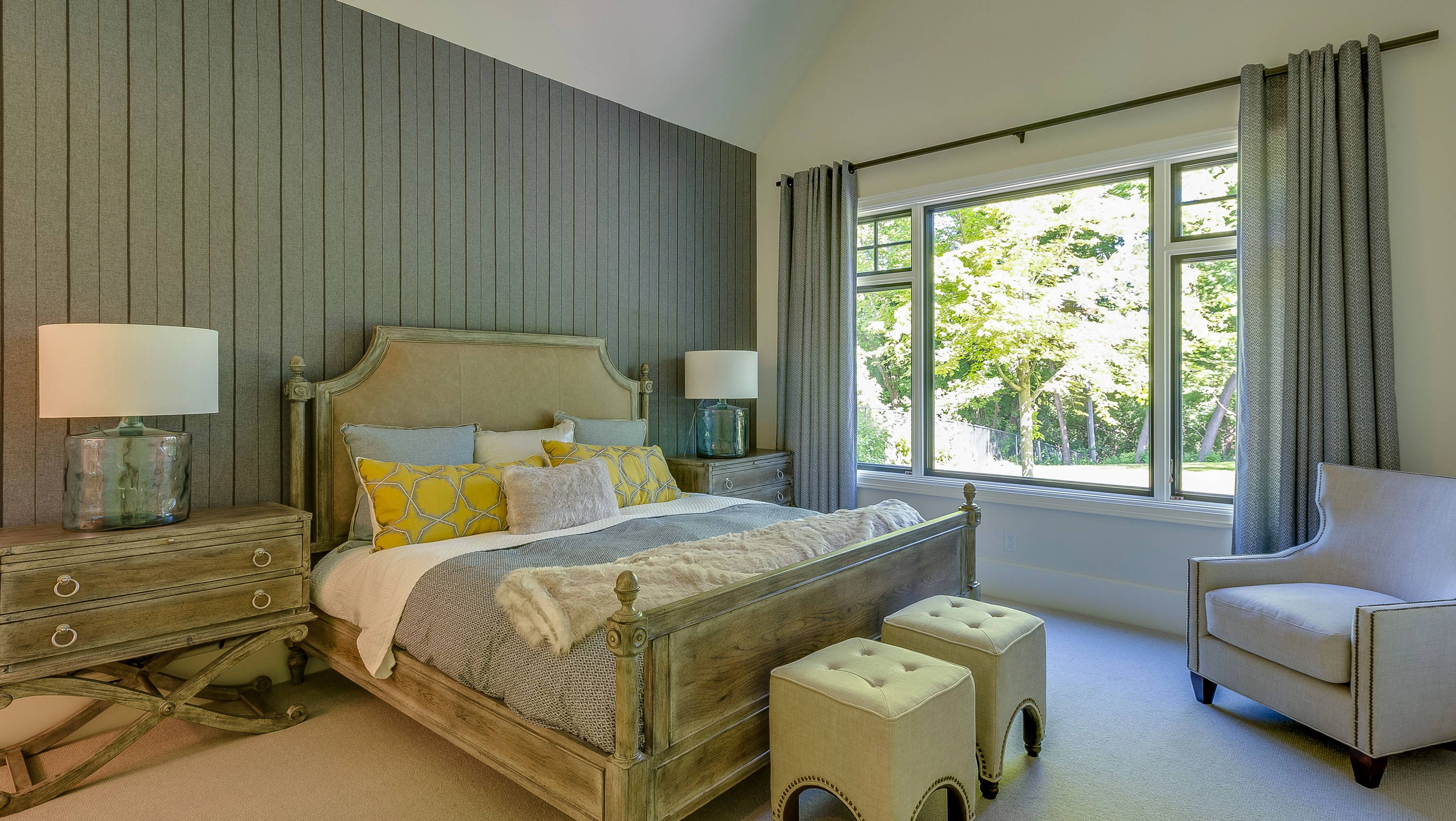 Salvaged wood is a great way to add a rustic aesthetic to any room. Much of this wood can be found at demolition sites; you can find reclaimed wood boards and beams that were used as structural elements in buildings before they were torn down. These decorative beams can be especially beautiful as they offer a glimpse into the past, giving you insight into the architecture of days gone by. You will often find unique carvings, custom trim work and other interesting textures that you don't get from new wood. Not to mention that with salvaged wood, you are helping to recycle existing materials that would otherwise end up lost or discarded in landfills!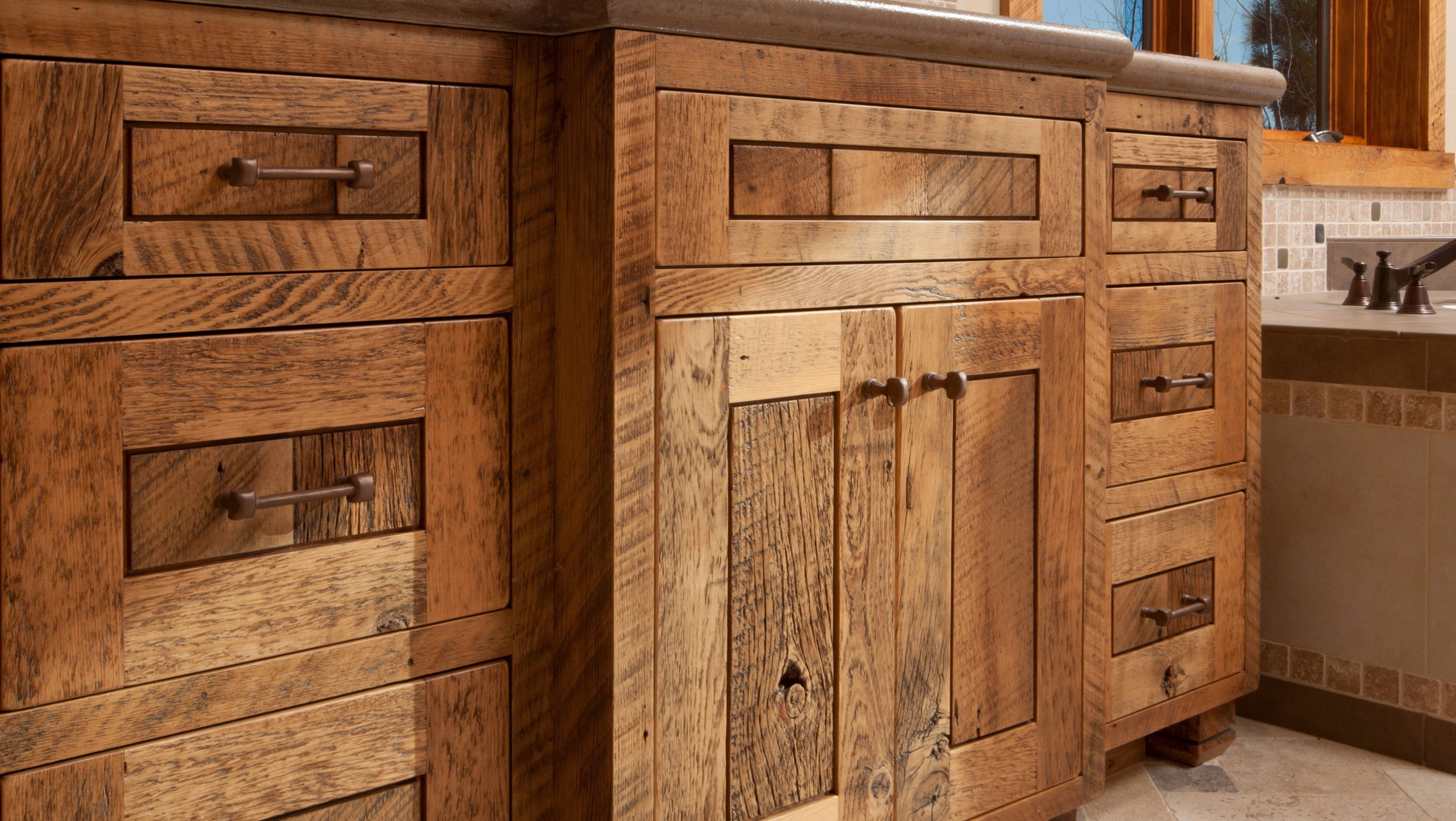 Barn wood cabinets are a popular design choice for those looking to bring charm and rustic elegance into their home. This style of furniture is both eye-catching and affordable, making it the ideal addition to any household. Whether used in a kitchen as an attention-grabbing focal point or in a living or dining area as an added touch of warmth and coziness, quality barn wood cabinets add an undeniable touch of vintage beauty to any space.
Slab dining tables are a beautiful, practical and versatile piece of furniture for any home. They can fit perfectly in large or small dining rooms and become an eye-catching centerpiece in the space. Slab tables provide optimal surface area while still being small enough to easily maneuver around. As the material for these tables is sourced from salvaged timber, it makes an incredibly intriguing statement, each and every piece is one-of-a-kind by nature.
Reclaimed lumber shelves are the perfect way to add a rustic, earthy feel to any room in your home. With more people concerned about eco-friendly living, these shelves can be sourced from sustainable sources while ensuring they reflect a timeless charm. Whether you're looking for an accent piece that stands out or a centerpiece that ties the existing decor together, these shelves come in many unique shapes and sizes so there's sure to be one that suits your individual style.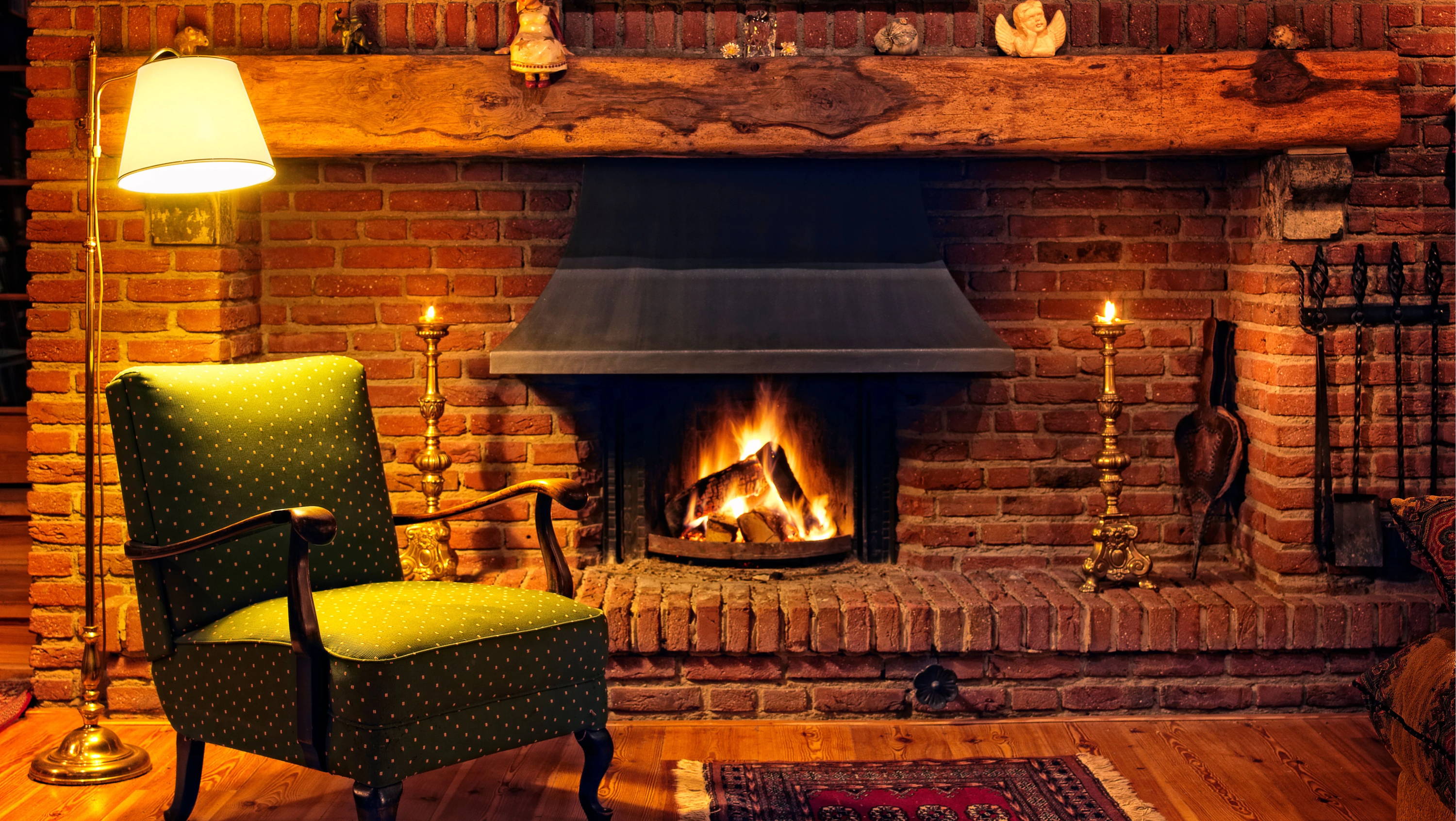 Nothing adds appeal and coziness to a room quite like a salvaged wood fireplace mantle. The beauty of the natural grain patterns, softly weathered patinas, and timeless character simply cannot be replicated. Not to mention the fact that these mantles are often saved from demolition sites or barns, so you can feel good knowing that your mantle has been rescued from certain destruction and given new life.
Salvaged timber coat racks have emerged as a stylish, eco-friendly way to quickly add a touch of rustic charm to any room. Unlike most wood furniture, recycled wood is harvested from repurposed materials such as previous construction projects or old barns, so each piece carries the unique history and patina from its prior life. Plus, the sturdiness of salvaged wood ensures that these pieces can stay strong and beautiful after years of use.
Reclaimed wood barn doors are becoming increasingly popular among homeowners looking to add a unique, rustic charm to their spaces. Not only do these statement pieces look great, but by reusing materials from reclaimed lumber, we are able to reduce our collective environmental footprint. Perfect for a modern farmhouse styled home, adding a barn door is an easy way to make any room come alive with style and character. Whether you're outfitting a cabin in the woods or just looking to give your living room a fresh look, this affordable upgrade is sure to make any space feel more welcoming and inviting!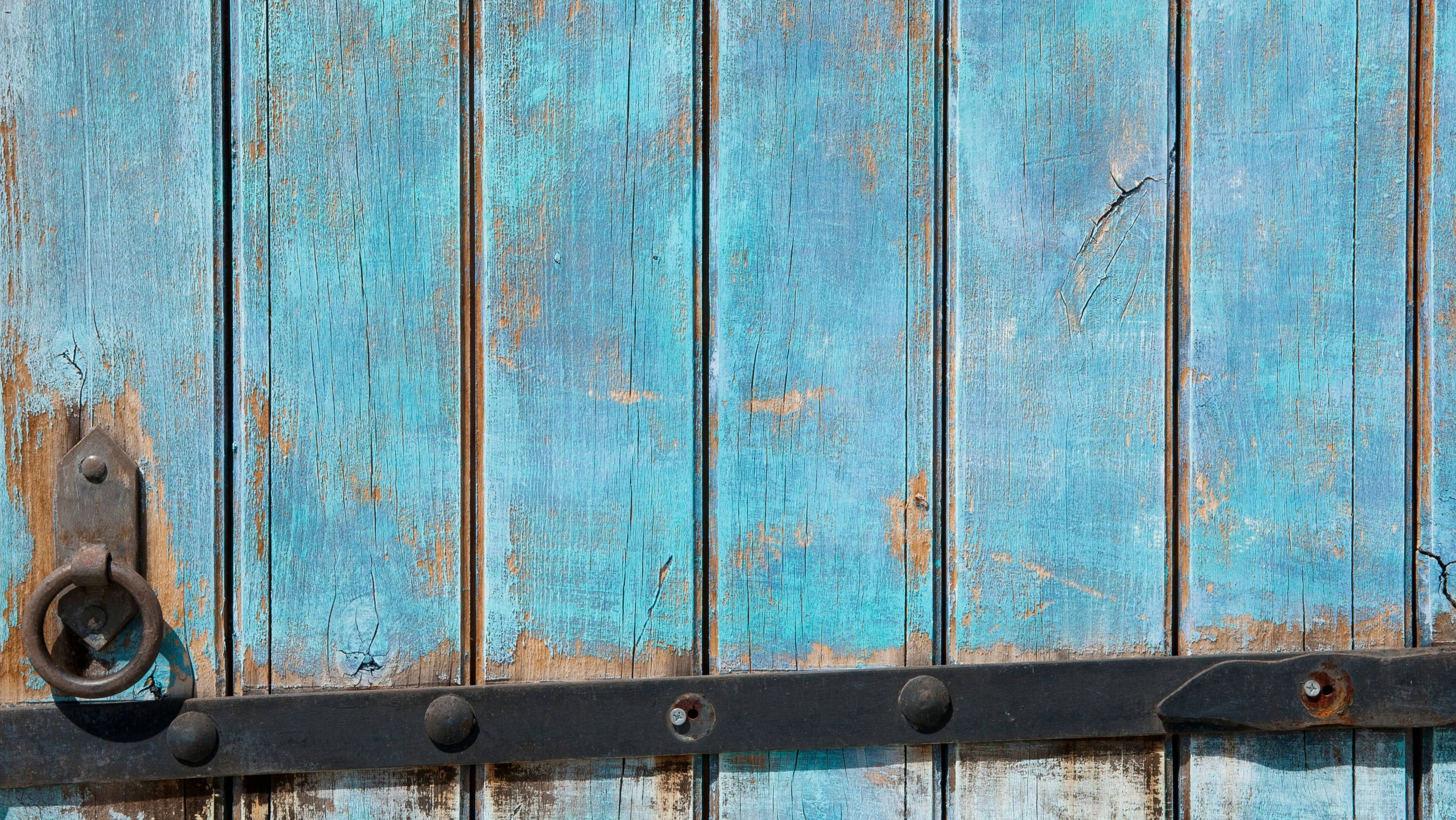 The possibilities of what you can do with salvaged wood are seemingly endless. The unique look of aged wood and its natural beauty make it the perfect material for adding warmth and texture to your space. Additionally, using repurposed wood is also highly sustainable, reducing landfill waste and pollution due to wood production or harvesting. So consider implementing some of these 8 ideas to incorporate reclaimed wood into your home and get creative!