Why should someone consider using Douglas fir for flooring? The reasons are many.
Douglas fir is one of those understated, yet remarkable, wood flooring varieties that is less mentioned than more mainstream flooring options. It's only more recently that people have begun to fully understand the beauty of Douglas fir flooring. This wood species is great for flooring, but what precisely makes it so practical? To help you determine if Douglas fir flooring is the ideal choice for you, keep reading to find out. Let's get started!
What Are The Advantages of Douglas Fir Flooring?
Douglas Fir is a softwood that grows rapidly and is slightly less dense than hardwoods like oak and chestnut. This wood species is one of the most highly rated softwoods with a high strength-to-weight ratio but a lower hardness rating. This requires greater attention in the milling, processing and eventual application of Douglas Fir Flooring.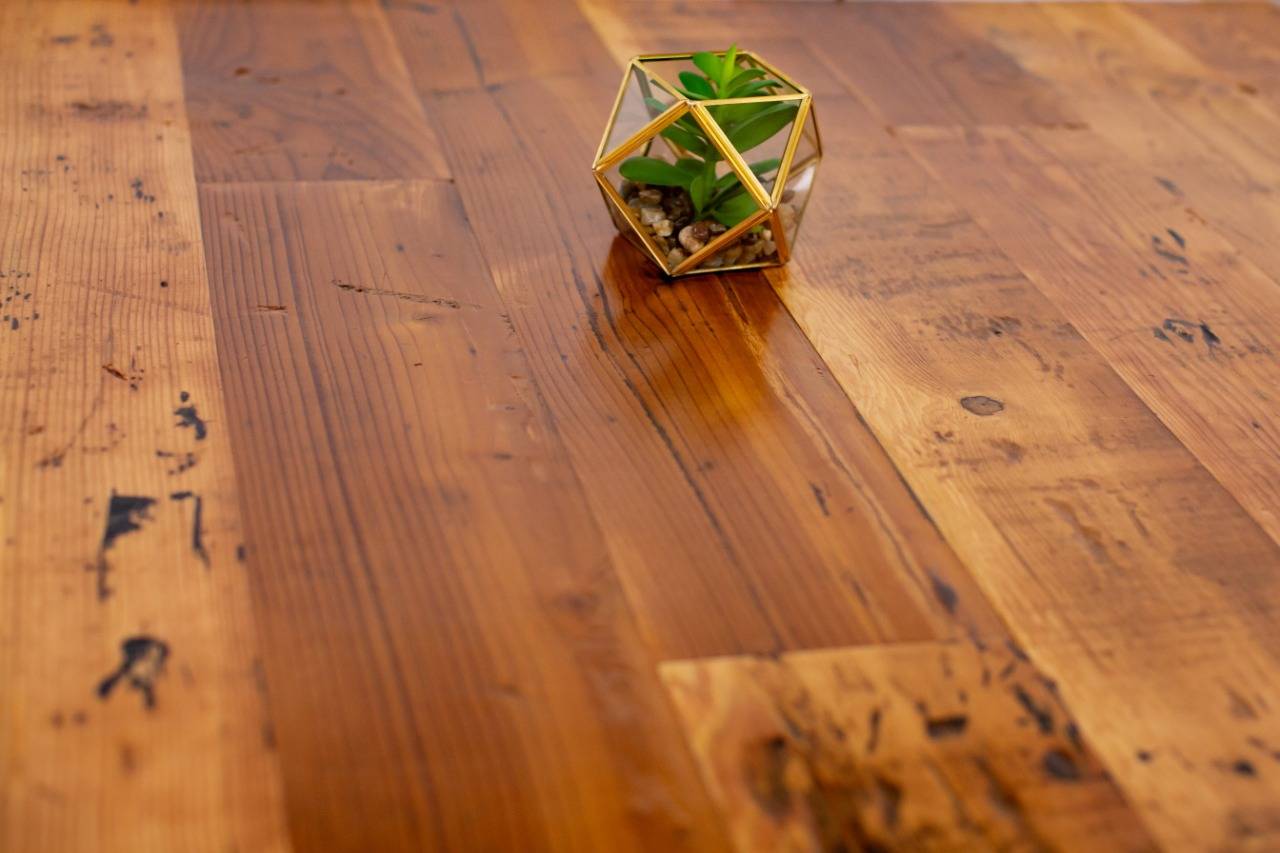 The Douglas fir tree is a major source of lumber around the world. These enormous trees can be used in countless ways, including as telephone poles, decks, and even holiday trees.
It makes stunning floors
Douglas fir is a great option if you're looking for a gorgeous floor. If you're looking for a wood with character and style, then douglas fir flooring needs to be on your list. When it comes to wood flooring, only fir can match the natural beauty of oak and maple. Clear Vertical Grain is a common name for high-qualitydouglas fir due to its consistent grain.
It is extremely durable and could survive for hundreds of years
The strength-to-weight ratio of Douglas fir is among the greatest in the world. Thus, in addition to being light and robust, it is also less prone to rot. Many of the Western Rocky Mountains' oldest barns and farm buildings were made of Douglas fir, which in many circumstances have lasted more than 100 years (1). In terms of sustainability, this species is an excellent choice for floors that will be passed down for generations.
Its level of water resistance is absolutely astonishing!
Douglas fir is a good option if you're looking for water-resistant wood flooring. As opposed to other wood flooring solutions that claim to be "waterproof," fir offers a surprising advantage: it has a high modulus of elasticity.
So, while wet fir might bend and warp like any other wood species, the good news is that, if properly kiln dried, it will retain its shape! The dimensional stability of this wood is quite rare.
Are Douglas fir floors suitable for mudrooms because of their durability and low maintenance? How about a bathroom with a wood floor?
Well, if you finish and secure it correctly, then you can certainly employ it!
It is incredibly easy to maintain
If you're looking for a type of flooring that is easy to take care of, douglas fir flooring may be the perfect option for you. This type of flooring is known for being very easy to clean. You simply need to sweep or vacuum your flooring on a regular basis to keep dirt and dust from accumulating. In addition, this type of flooring is also highly resistant to staining, so you won't have to worry about spills ruining your beautiful floors. For these reasons, douglas fir is an excellent choice for anyone who wants low-maintenance flooring that will still look great for years to come.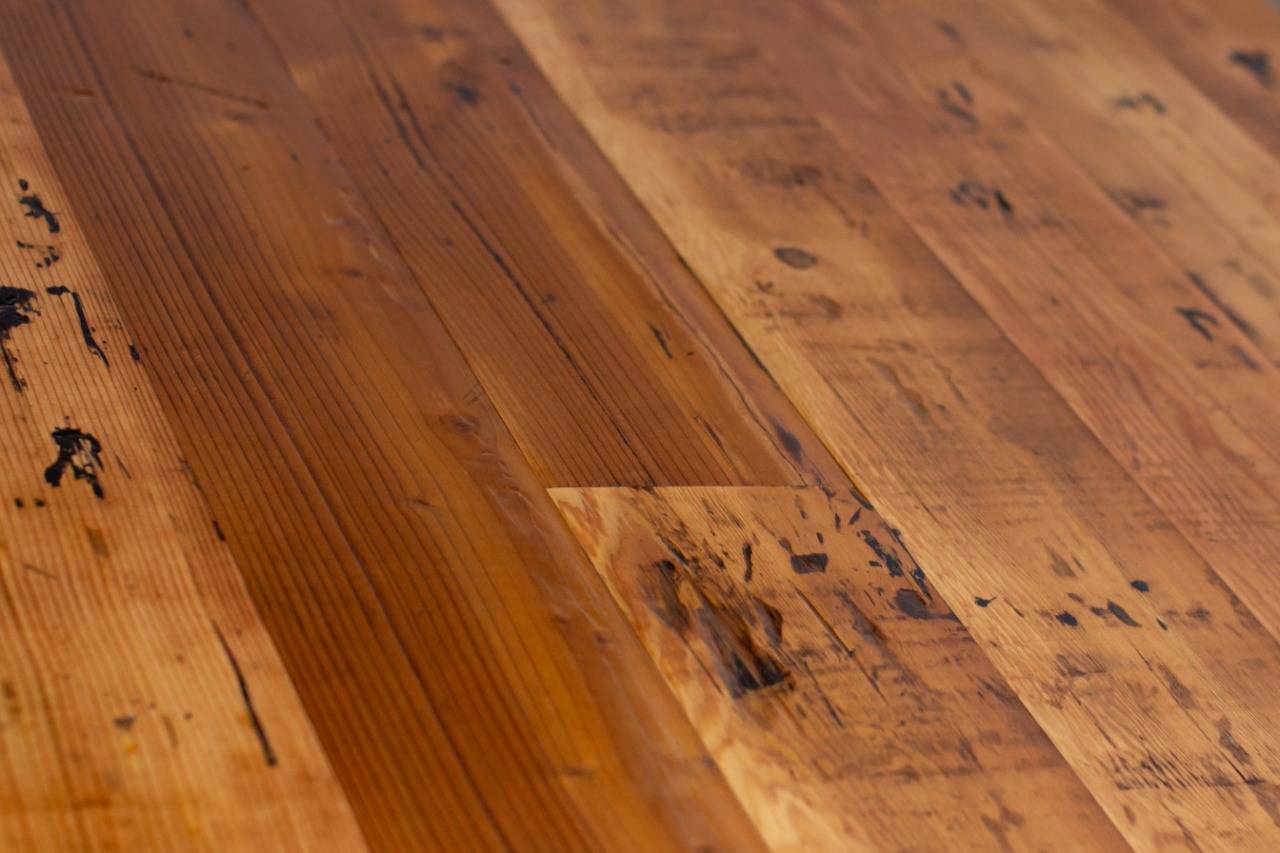 Douglas Fir Flooring Options
Classic Fir
Crafted for unparalleled beauty, this type of fir flooring is of the highest quality with an unmatched appearance and allure.
Reclaimed Fir
This kind of wood is rustic in appearance, and it adds character to any hardwood floor. And even better, it's an environmentally friendly alternative.
New Fir
Thanks to its texture and color, you can achieve natural symmetry. It differs from other fir products in that it is made from young, second-growth wood. Sustainably sourced and unique, it has a coarser, broader grain pattern that gives it a distinctive appearance.
Engineered Fir
Stable and flexible material with the same high quality. In situations where solid wood is not an option, this engineered wood flooring option maintains the classic elegance of Douglas fir while providing a more functional alternative in high humid environments. The top layer gives you all the look and benefits of solid fir flooring, but it also has a moisture barrier of engineered plies underneath.
How To Install Douglas Fir Flooring?
First, gather the following tools:
A rubber mallet

A carpentry pencil

Measuring tape

A floor level

Chalk line to ensure boards are straight

A miter saw with a finishing blade

Pneumatic nailer or stapler

A hand-held finish nailer for

Kraft paper or roofing felt

Shims
Once you have everything following these instructions:
Acclimate the wood

for a while before using it in the room. To avoid any swelling or shrinkage of the wood after installation, give it a week to cure. However, the permeable

Douglas fir

will dry and adapt well. Don't forget to order enough wood to cover your area.
Install your flooring, check it with a level and sand ridges and lumps. Feel for spongy spots to reduce squeaking and know which way the floor joists run. For structural stability, install flooring perpendicular to joists, then install a moisture barrier.

(2)
Using the chalk line, line up the first row of flooring against an outer wall. Leave a quarter-inch to half-inch margin around the first row of flooring to allow for natural expansion and contraction. Implement shims between the wall and flooring to keep it in place. Baseboards will fill the gap.

(3)
Use a finishing blade instead of a ripping blade on your miter saw. End-matched flooring has tongue-and-groove pieces to fit together. Or, use a saw to produce flush butt joints. Don't cut each board the same length. As you lay down the boards, try to imagine the final floor and alter the lengths accordingly.

(4)
Use a finish nailer for the first few courses; it's less forceful than a pneumatic nailer and won't jolt the boards out of position. As you put down consecutive rows, switch to a pneumatic nailer or stapler.

(5)
Halfway across the room, snap out another chalk line to check your courses. Use a mallet to tighten the planks to make them square.

(6)

Once the area is done, it must sit a while. We suggest waiting three days before the final finishing.

(7)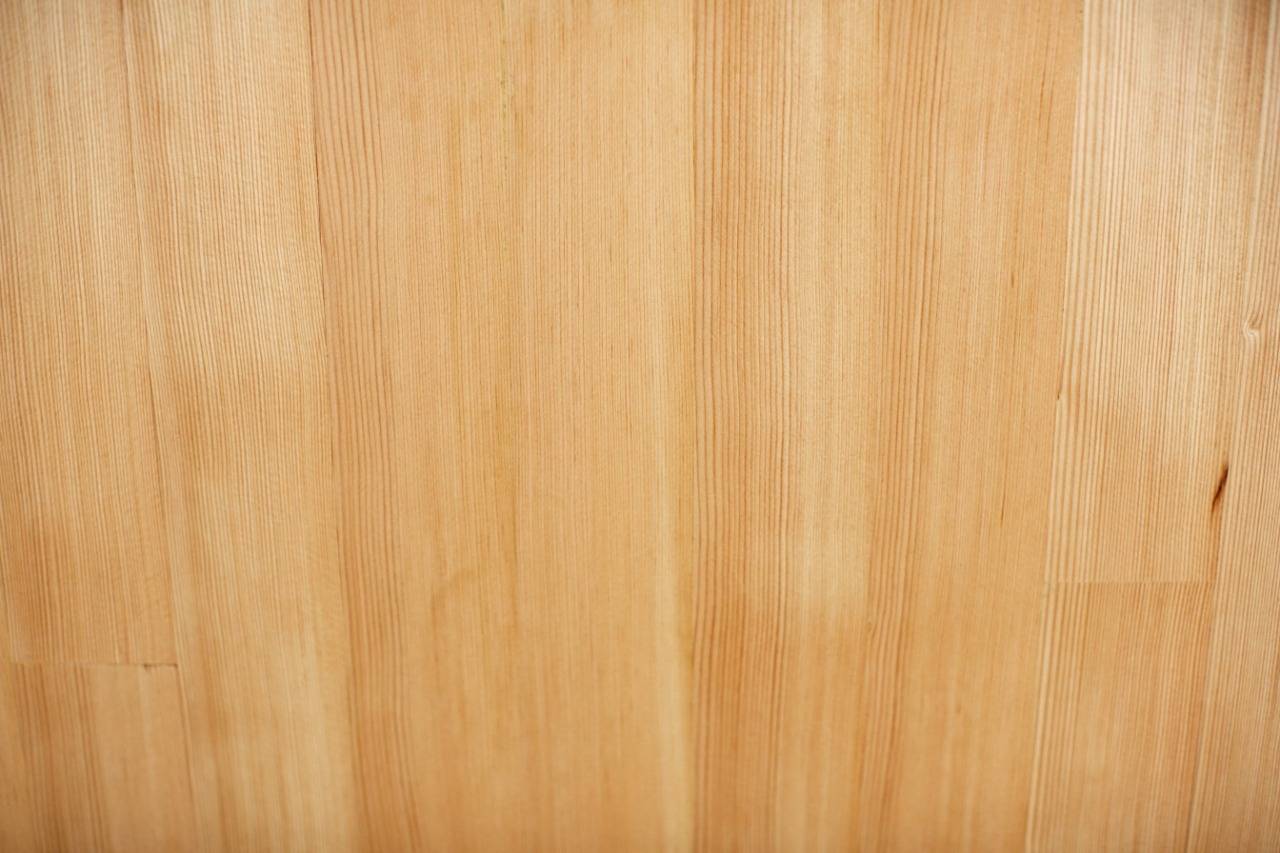 One may argue that being a softwood, fir flooring is more prone to scratching; nonetheless, it is among the most sustainable types of wood flooring available.
Unless you choose concrete flooring or anything equally industrial, there is no hardwood flooring that will withstand the test of time better than Douglas fir flooring.
Request a free quote today to see how much this sustainable flooring option could add to your property value. With its natural beauty and long lifespan, Douglas fir flooring is a wise investment for any homeowner.
(3) (4) (5) (6) (7)

"Douglas Fir Flooring Installation Tips / DougFirFlooring.Com."

Douglas Fir Flooring Installation Tips / DougFirFlooring.Com

, www.dougfirflooring.com. 

Accessed July 1st,2022.