Looking for a game that combines fun and competition? Look no further than the cornhole board. This classic lawn game has been a favorite at backyard barbecues and tailgating parties for years. Easy to play and suitable for all ages, the cornhole board provides endless entertainment. Whether you're a beginner or a seasoned pro, this game is guaranteed to keep you engaged. So gather your friends and family, grab your bean bags, and get ready for some friendly competition with these 6 trendy cornhole board designs.
Importance of Cornhole Board Designs

Even though the rules are simple, the shape of the cornhole board has a big effect on how the game is played. Size, the distance between the boards, the smoothness of the surface, and even the appearance can have an impact on the game experience.
The shape of the board can affect how well serious players do. Customized boards let players show their style and personality, giving the game a more unique touch. Also, designs that are unique and pleasing to the eye can add to the game's general visual appeal, making it more enjoying for both players and observers
6 Exquisite Cornhole Board Designs

The classic wooden design is the quintessential cornhole board. Made from high-quality wood, these boards offer a traditional look and feel that many players love. The sturdy construction ensures durability, while the smooth surface provides the perfect glide for the bags. With their natural wood finish, these boards blend seamlessly into any outdoor setting, providing an authentic cornhole experience.
If you love playing cornhole at night or want to add a level of excitement to your game, LED-lit cornhole boards are for you. These cornhole board have built-in LED lights that illuminate the board and the hole, making it easy to see the target in the dark. Not only do these boards ensure you can keep playing after sunset, but they also create a visually spectacular display that will impress your friends and family. With these boards, your cornhole game will truly shine.
For those seeking a modern twist on the traditional cornhole board, concrete cornhole boards are an exciting option. These boards, made from polished concrete, offer a sleek, contemporary aesthetic that stands out. They are exceptionally durable and can withstand harsh weather conditions, making them ideal for outdoor use. Despite their solid construction, these boards maintain the standard dimensions and gameplay of traditional wooden boards. With concrete cornhole boards, you can enjoy a game of cornhole with a dash of contemporary style.
Personalized Cornhole Boards
Looking to show off your personality or represent your favorite team? Personalized cornhole boards allow you to do just that. These boards can be custom-designed with a variety of images, logos, colors, or text. Whether you want to flaunt your favorite team's logo, a personal monogram, or a unique design, personalized boards let you express yourself to your friends and neighbors when out playing the game. With these boards, every game becomes a reflection of who you are.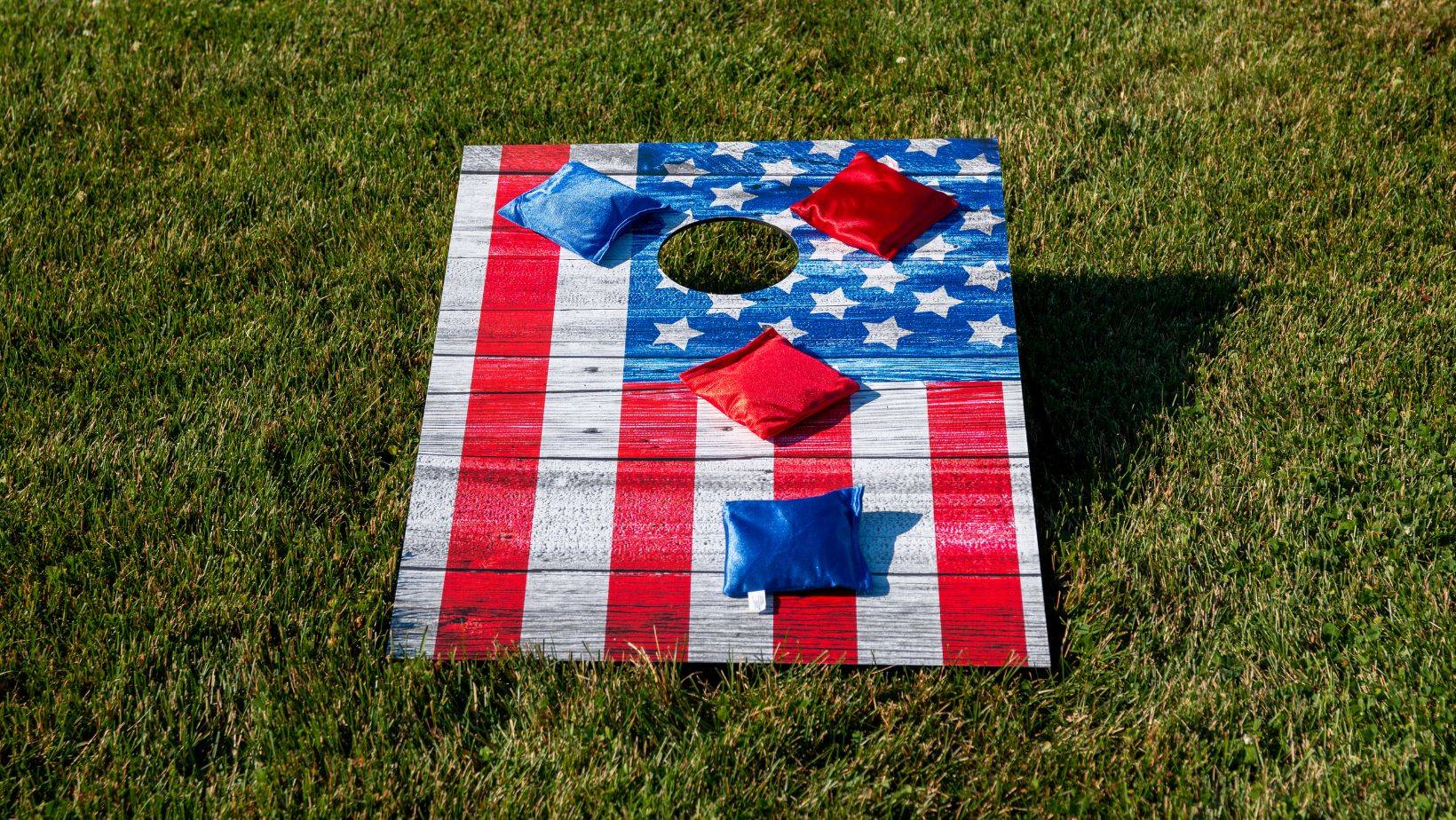 Regulation Size Cornhole Boards

For serious competitors or those looking to practice for tournaments, regulation-size cornhole boards are a must-have. These boards adhere to the official dimensions set forth by the American Cornhole Association, ensuring consistent gameplay. Owning a regulation-sized board allows you to practice under the same conditions you'll find in a tournament, preparing you for competitive play. If you're looking to step up your cornhole game, these boards are the way to go.
Distance-Optimized Cornhole Boards

Cornhole board distance plays a significant role in the cornhole game, affecting the difficulty and strategy involved in each toss. Distance-optimized cornhole boards take this into consideration, featuring adjustable legs that allow you to alter the board's angle and height. This flexibility lets you adapt to different playing environments or challenge your skills by increasing the throwing distance. These boards bring a new level of strategy and adaptability to your cornhole game.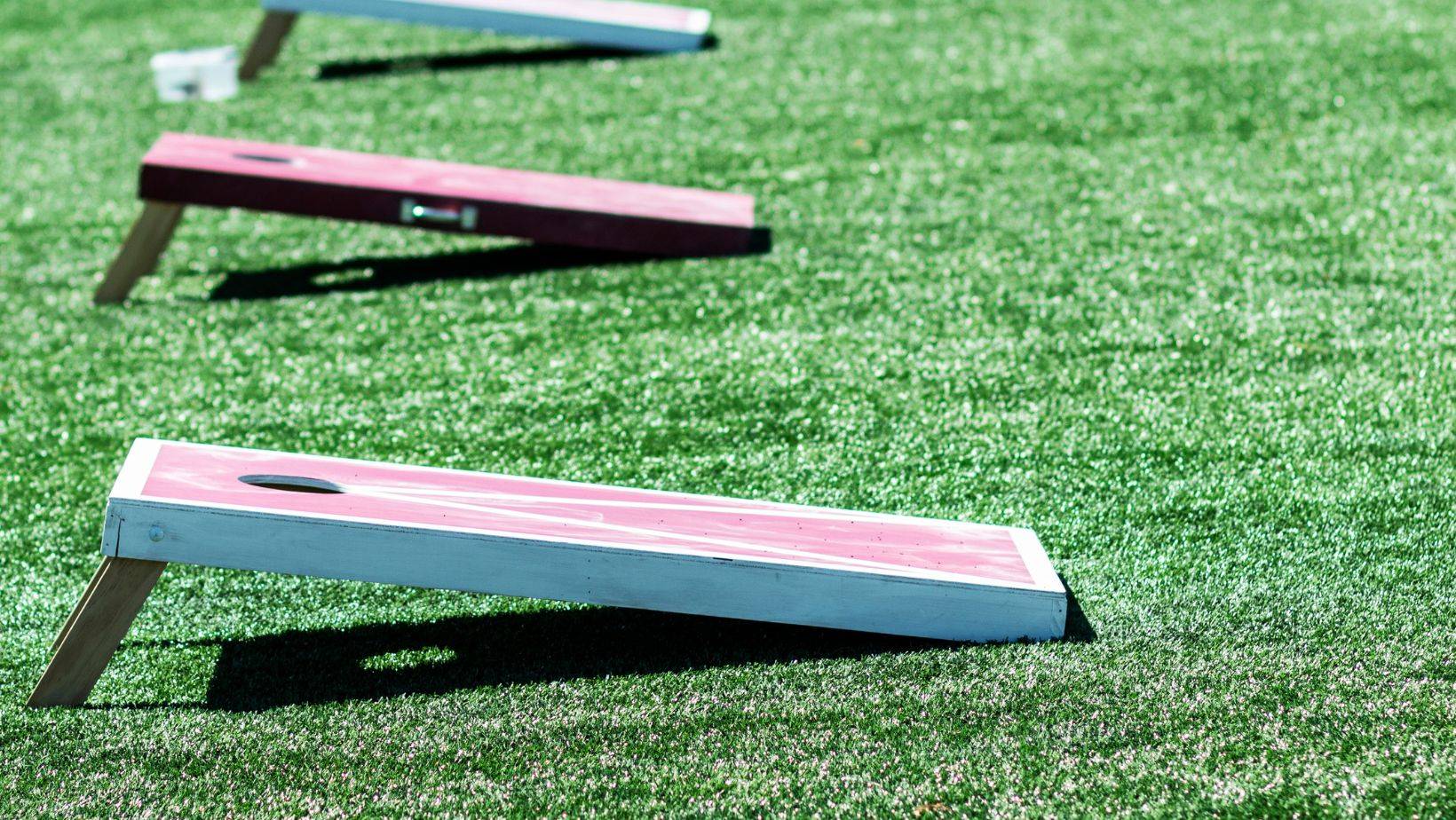 Enhancing Your Game with Accessories

Just as the board design can impact your game, so can the type of cornhole bag you use. Bags come in a variety of materials, weights, and sizes, each offering a different feel and throwing experience. From traditional corn-filled bags to weather-resistant synthetic ones, the choice you make can influence your accuracy and control over the throw. Experimenting with different types of bags can help you discover what works best for your playing style.
If you're new to the game or looking for a convenient solution, complete cornhole sets are the way to go. These sets include two cornhole boards and eight bags and often come with carrying cases for easy storage and transport. Some sets even provide markers for setting up the correct playing distance. With a complete set, you have everything you need to start playing right away, whether in your backyard, at a tailgate, or at the beach.
In the end, choose a cornhole board design to improve your game. Wooden and concrete boards offer a variety of styles to suit any player. Boards with LED lights or customized designs provide a unique touch, while regulation size and distance-optimized boards suit competitive players. Buying bags and whole sets might enhance your cornhole experience.
The best cornhole board design matches your personality and play style. Traditional, modern, personalized, or competitive, each design makes the game unique. So choose your match and start sinking some shots!